Skip to Content
Team Martial Arts Wants to Host Your Next Birthday Party
Are you trying to plan that perfect birthday party? Let Team Martial Arts handle all of the hard work for you! We have talented and well-trained instructors who daily work with children and have the experience to provide a high-quality, professional martial arts birthday party in Livermore, CA for your child and their friends. Each 90-minute party provides a basic introduction to the martial arts. Along with a number of fun games based on karate skills, partygoers will learn a variety of techniques while developing balance, focus, and hand-eye coordination.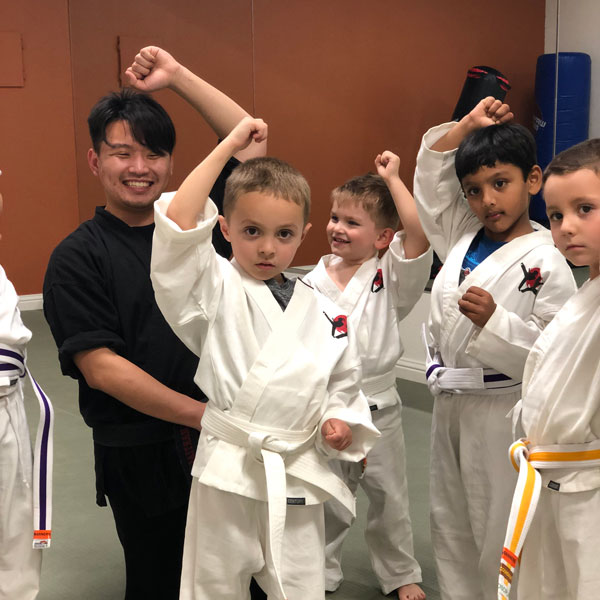 Birthday Party Prices at Team Martial Arts
The cost for having your birthday with us at Team Martial Arts is $295.00 for the 90-minute class, which includes:
Up to 15 kids ($15/child over 15 with a 25-child maximum)
Setup and cleanup
90 minutes of high-energy karate games and drills
Gift certificate for discounted martial arts lessons
Below are items that are not included in your party. These items can be purchased for your party, but Team Martial Arts will not be responsible for providing them for your party:
Food/Plates, Utensils
Table Cloths
Balloons
Streamers
All Are Welcome at Team Martial Arts for Parties
Boys, girls, young, and not so young are all welcome to party with us at Team Martial Arts. You can bring the whole family and all of your friends. There is no previous experience necessary. Our birthday party packages include a class that is a good mix of all fitness levels. Our instructors' goals are to help you achieve the ideal fitness level regardless of your starting point. Each party guest is gifted with a certificate to come back for some more lessons as well! Our classes are done by rank, so we can continue to motivate the experienced students while new students are welcomed into the appropriate level class and age range. Join us at Team Martial Arts today, and start your martial arts career, regardless of age!
Sign Up for Our Martial Arts Programs