Skip to Content
Benefits of Martial Arts
Our instructors offer more than self-defense classes. We empower families to build or regain confidence. Through our different methods, we want to instill our philosophy of positive reinforcement. We would rather catch students doing it right and encourage them verses catch them doing it wrong and scold. Through positive reinforcement, we can achieve a balance of fun and discipline in each class.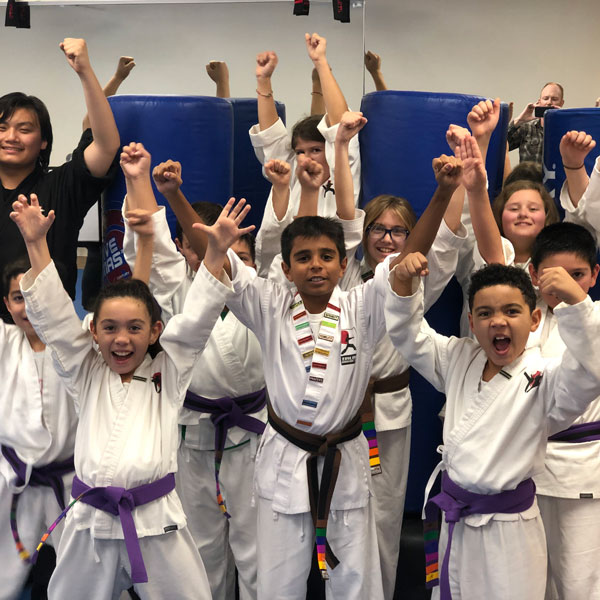 Life-Changing Benefits of Martial Arts Programs
Here are some of the other benefits you can gain from taking our martial arts programs:
Feel safe and confident with practical and straightforward self-defense
Instructors who care about assisting you in achieving your goals
Burn more calories in one hour than most workouts
Make new friends while being a part of something special
Feel empowered and positive living a healthy lifestyle
Team Martial Arts Wants to Help You Live Your Best Life
The instructors at Team Martial Arts in Livermore, CA are dedicated to helping families and students become the greatest versions of themselves through the development and training of martial arts. We strive to maintain a balance between the "martial" aspect and the "art" aspect. The "martial" aspect gets expressed by a fast, powerful, effective, and practical method of self-defense. Its commitment to both traditions expresses the "art" aspect through the presentation of form and the pursuit of excellence through humility, artistic creativity, and self-expression. Contact us today to sign up your entire family!
Sign Up for Our Martial Arts Programs