Skip to Content
Understanding Team Martial Arts' Tri-Valley Class Schedule
At Team Martial Arts, we want the focus to be on you and your martial arts classes. We offer month-to-month memberships with no long-term contracts, no cancellation fees, no testing fees, and no enrollment fees. Let's focus on you and your family learning life-long skills to help you gain confidence and help your children learn self-defense and make new friends.
Your first class is also on us! Team Martial Arts allows you to take one class absolutely free to make sure you or your members of your family want to be a part of our studio and to make sure our values match yours. It's been said it takes a village to raise a child, and we want to help your village grow by taking on your child or yourself as a new TMA village member. Visit us today and see if the classes at Team Martial Arts are for you!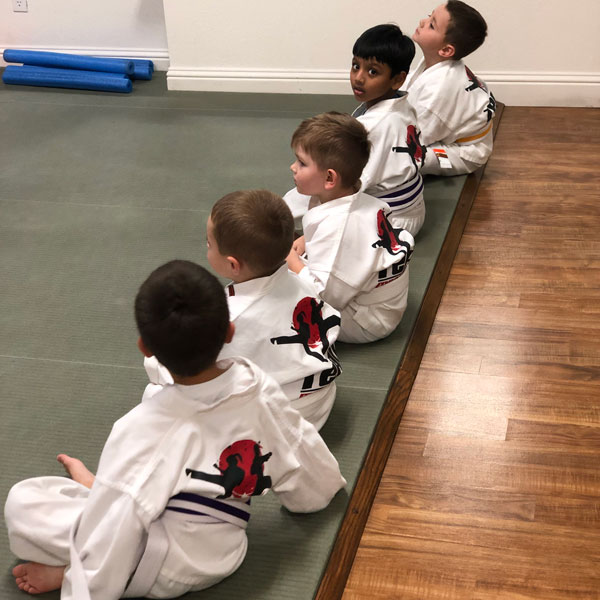 Team Martial Arts Accept Students of All Ages & Experiences
There is no previous experience necessary. Our martial arts classes are a good mix of all fitness levels, and our goal is to help you achieve the ideal fitness level regardless of your starting point. Our classes are done by rank so that we continue to motivate the experienced students while new students get welcomed into the appropriate level class and age range. We offer family discounts up to four family members when joining.
Programs to Fit Your Schedule
We offer a variety of programs to fit your schedule. Monthly memberships range from $130 to $160. We offer one day per week and two days per week options, with discounts when multiple members sign up. Monthly memberships include class instruction, makeup classes, belt testing fees, select events like Parents Night Out, and opportunities for leadership training for our more advanced students. There are no sign-up or cancellation fees. Please contact us for more information about the program that is right for you
Your First Class Free at Team Martial Arts!
Our instructors are well-versed in many different styles and techniques of martial arts. Figuring out which one is right for you can be confusing, but don't let it stop you from joining our village. Team Martial Arts offers your first lesson for free. After you finish your lesson in Kajukenbo, Tae Kwon Do, Filipino Martial Arts, or Sport Karate, you will meet with an instructor to discuss these options, and they will help guide you down the best path for studying martial arts in our Livermore, CA studio. You can bet every class offers a curriculum that balances physical conditioning, life skills, and martial arts.
Sign Up for Our Martial Arts Programs